ABOUT
ABOUT
Founded in 1979, WCS has grown into one of the most active music associations in the USA, offering more than 20 events per month. Whether your goal is personal expression or to make a living in the music industry, knowing how to write, or recognize a well crafted song is key to your success.
At WCS, members establish important relationships, both professionally and personally, that enhance and accelerate their development. Music ceases to be a solitary pursuit and becomes a shared endeavor through the focus, feedback, collaboration, contacts/networking and support that WCS provides.
MISSION STATEMENT:
To Foster Creativity, Build Community and Provide Opportunity for Music
Career Development through Education and Connection.
Poppy Peach-Nichols, Executive Director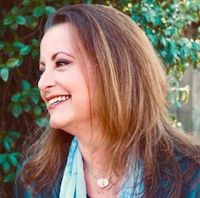 Poppy Nichols, Executive Director of West Coast Songwriters, handles the day to day workings of the organization.  She took the helm of WCS directly before the pandemic, immediately having to pivot the organization's events into an Online format.  These events include our annual Music Conference and our normally live monthly events.  She has done this with great success.  Her ability to find and motivate a supportive volunteer team to handle the different aspects needed are a great credit to her.
Many of you had the opportunity to get to know Poppy, as the energetic and dedicated volunteer for WCS over many years. Most notably, Poppy and her wonderful family managed all of the catering and food service for WCS Annual conferences and managing the WCS Davis Chapter.  Poppy's gifts as a natural leader and roll up your sleeves contributor; her ability to drive a complex arts-related project from idea to NYC production; her respect and concern for songwriters and artists as a community; and her demonstrated ability to get things done have been impossible to overlook. They are the core elements of Poppy's DNA and the right personality to head up WCS.
As an independent Project Manager for two musicals, "Zuccotti Park" and "Rumpelstiltskin the Game of the Name" Poppy has both demonstrated and advanced her strong entrepreneurial and leadership skills bringing two very different musicals to life in multiple major markets during the past several years. She thrives in an environment that lends itself to collaboration, creating new ideas and fostering a strong sense of community.
Ian Crombie, Executive Director Emeritus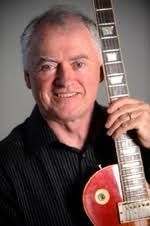 Ian Crombie, Executive Director Emeritus had been an integral part of the growth of West Coast Songwriters (WCS)  since 1988.  With his leadership WCS grew to one of the most active songwriter associations in the United States with over fifteen events per month up and down the West Coast.  In 2008 Music Connection Magazine named Crombie as one of the Top 50 Innovators, iconoclasts, Groundbreakers and Guiding Lights of the Year.

Ian built a strong community of musicians, songwriters, producers and song pluggers who continued to work together in an informal, creative and unique style which includes song competitions, workshops, seminars and the yearly highlight, WCS's "Up Close and Personal" Annual Music Conference. 

Crombie served a number of years on the Board of the Recording Academy and was part of the Grammy Education Committee.  He taught songwriting from elementary to college level, helping students to collect their ideas and turn them into meaningful songs. 

Ian is also an accomplished songwriter.  He made his first record in 1967, in Birmingham England (when 4 track machines were king).  He toured the UK with various bands and performed in the San Francisco Bay Area with his band Nudge Club before taking on the position at West Coast Songwriters.  His songs have been placed in TV and Film, including songs on ITV in England, Touched by an Angel, Promised Land, Interface, General Hospital, Powder Park, Access Hollywood and Another World. In addition, Ian produced and licensed music for the Oscar winning film As Good As it Gets. He produced a number of acts including D'Viniti, an Oakland based rap group and artists and songs for the Kids Rock record.  As a songwriter he cowrote a dozen songs with Irish Artist, Nicole Maguire with one song, "Hummingbird" being included on Nicole's "Wishing Well" record.
Ian retired as Executive Director in January of 2020 taking the title of Executive Directive Emeritus.
 
Bruce Ede President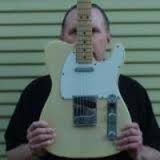 Bruce Ede is a singer-songwriter whose songs have been featured in Film and TV. He has also released two CDs of original material in the past few years.  Bruce's "real job" has been in another aspect of the entertainment industry: ticket sales.  He has worked for various venues and agencies since the late 70's including BASS Tickets, Concord Pavilion, Grateful Dead Ticket Sales, Another Planet and has been the Box Office Manager of the  Cow Palace since 1987.  Bruce has been a member of West Coast Songwriters for decades and served on the Board of Directors since 2006, most recently as it's Treasurer.  He has also been on the Board of the Bay Area Professional Ticketing Association for many years.
 
Jodell Seagrave, Secretary


Jodell Seagrave is President/COO and a co-founder of Rocket21, a youth social media company that facilitates connections and interaction between kids and professionals who do the things kids dream of doing.  The company's first social network offerings are now in public beta.  At Rocket21, Seagrave oversees the company's early-stage operations and is focused on the development of strategic alliances and corporate partnerships, and equity investment in the platform.
Prior to forming Rocket21, Seagrave served as Managing Director of the Charles and Helen Schwab Foundation, leading the creation, marketing, and distribution of education-oriented consumer brands for kids, parents, and teachers.  Under Seagrave's direction, Schwab Learning garnered scores of national and international digital media and consumer marketing awards, while reorienting ways in which teachers, parents, and students view and address differences in how kids learn.
Earlier, as COO for Communities.com, Seagrave managed the enterprise release of the company's pioneering virtual worlds software and established key development and distribution agreements with entertainment and media partners.  In 1990, Seagrave co-founded  KidStar Interactive, developing private equity and venture investments, strategic partnerships, and corporate sponsorship for one of the country's first convergent media platforms for kids.
Seagrave began her career in broadcast advertising and media, representing the nation's most prominent radio broadcast companies, and spent over a decade in broadcast management, working with leading record labels, advertising agencies and sponsors.
Seagrave has been a frequent speaker at national and international youth media and marketing conferences, and serves as an advisor to several early stage education ventures and foundations.  Seagrave is a graduate of the University of Illinois and attended the MBA program at DePaul University, Chicago.

Larry Batiste, Producer, Vocalist, Publisher and Arranger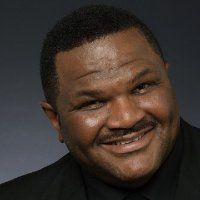 Larry Batiste is a producer, vocalist, songwriter, publisher, instrumentalist, and arranger. He is co-owner of Pure Delite Music and has written and published over 250 songs for artists such as Al Jarreau, Patti Austin, Michael Bolton, Whitney Houston, and the Spinners. He has contributed to soundtracks such as The Hunchback of Notre Dame, Stuart Little, and Snow Dogs for Disney. His television show credits include Jag, Nash Bridges, Passions, and All My Children. Larry is also a former Chapter President, Trustee and current governor of the San Francisco Chapter of The Recording Academy, producers of the Grammy Awards. Larry is also on the MRI faculty roster. Larry serves as Musical Director, Grammy Pre-Telecast at the Recording Academy (Grammy Awards)E
Edward R. Hearn, Attorney/Author/Past President of West Coast Songwriters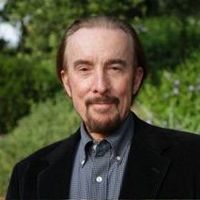 Ned's practice concentrates on the entertainment, Internet, and computer software businesses. A partial listing of past and present clients include:
Will Ackerman, Starbucks/Hear Music, Joe Satriani, SF Weekly, Klutz Press, Wells Fargo Creative Services and Green Day.
Additionally, Ned has co-authored   Musician's Guide to Copyright  and Musician's Business and Legal Guide Member, Board of Directors, California Lawyers for the Arts and the Former West Coast Songwriters Board President.

Andre Pessis, Multi Platinum Songwriter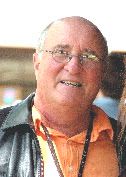 Andre has 16 hit songs and been on 7 number one albums including the Bonnie Raitt "Luck Of The Draw" multi platinum CD that won 3 Grammys, and a song on the HBO Movie "Grey Gardens" that won 6 Emmies and 2 Golden Globes. He has 13 Platinum records and one Diamond album (ten platinum) and won 5 ASCAP awards.
Andre's been recorded by: Huey Lewis and The News, MR Big, Tim McGraw, Waylon Jennings, Journey, The Dead, Ratdog, Southern Pacific, Glenn Medeiros, Ann Wilson of Heart, Gregg Rolie, Paul Carrack, Ben E King, The Stylistics, Laura Branigan, Bigbird, Erica Jayne, and had 10 songs recorded by Mickey Hart co written by Robert Hunter.
Andre's had songs on major Motion pictures including the theme song from "Pink Cadillac" (Clint Eastwood), a song on "I Love you Phillip Morris (Jim Carrey) as well as numerous TV shows including: Sesame Street", the theme song for the CBS Prime time reality show "There Goes the Neighborhood" as well as the Theme song for "Pride Fighting" He's had 2 songs on Sega Genesis Daytona USA. He and Eric Martin wrote "The World Is On The Way", recorded by MR Big. All the royalties donated to the Tsunami victims in Japan. The song raised over 300 thousand dollars in a few months and was voted "Song Of The Year" in 2011. He's had 10 songs on the MR Big CD released October of 2014 and entered the Japanese charts at number 6. Andre was President of the San Francisco chapter of "The Recording Academy" for two years and a Governor for more than eleven years. He's taught the business and craft of songwriting at WCS, Sonoma State and UCSF . His hit song "Anyway The Wind Blows" from the Clint Eastwood movie – "Pink Cadillac" won a BMI award for over one million plays. Andre has a song on the new Gregg Rolie CD Sonic Ranch also on the new Ronnie Montrose CD 10X10 Andre has the opening song in the new play "The Heart Of Rock N Roll which broke box office records in San Diego and will open on Broadway in the Fall of 2021. His song "We Keep Falling In Love" is on the number one streaming movie in the world "White Lines"
D'MAR, Musician, Producer, Songwriter, Educator and Entertainer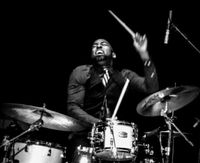 Derrick "D'MAR" Martin is standing between two worlds where the gap grows by the day and D'MAR is the epicenter. He is simply a force of nature. D'MAR is a musician, producer, songwriter, singer, educator, entertainer and motivational speaker. He has been traveling the world for over 25 years, 17 of which where spent as the lead drummer for the legendary Little Richard. D'MAR has also worked with a number of other artists such as: Dorothy Moore, Bobby Rush, Vastie Jackson, Ali Woodson formerly of The Temptations, Big Jack Johnson, Billy Preston, Roy Gaines, Mitch Woods, Mark Hummel, Jackie Payne, Kid Andersen, Syl Johnson, Bob Margolin, Carla Thomas, Wendy Moten and Tutu Jones just to name a few.
From the moment he beat on his mother's couch at the age of five, D'MAR has done what he loves to do: perform and play drums. It was natural for him to be a first chair percussionist in the All City Band and section leader before he was an upper class-man in high school. After cutting his musical teeth on the Chittlin' Circuit, he decided to fulfill a childhood dream of playing drums for a living. As it would happen, D'MAR had an opportunity to audition for the great Rock & Roll Icon, Little Richard in which he got the drummer spot in the band!
While honing his craft under the tutelage of Little Richard, D'MAR began to develop his business acumen and learned to identify business opportunities, which led him to open several businesses. D'MAR has traveled globally, entertained among the hottest stars, and served as co-owner of Airtight Productions for over twenty years. He is currently a member of the award winning band, Rick Estrin & The Nightcats and continues to release his own solo records. Despite his full schedule and full life, D'MAR makes time gives back to his community through volunteering with youth arts programs. He has also created music education program called Drums & More, which he performs for schools throughout the world. D'MAR is currently a member of the prestigious arts organization, Young Audiences of Northern California, based in San Francisco, CA.
Drums & More is a clinic and lecture series of a unique caliber. Whereas some people speak from either an educational or a practical perspective, D'MAR's program offers the best of both worlds. Drums & More is an informative and energetic program that is covers the history of the drum set and helps inspire students to embrace arts & education.
D'MAR is continuing to grow and refine his craft. As he does so, he is always finding ways to share his lessons whether it is from the stage, in the studio or in the classroom.
Ruth Gerson, Singer/Songwriter and Vocal Coach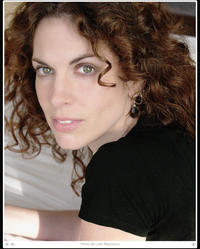 Singer/songwriter Ruth Gerson has appeared on the "The Late, Late Show with Craig Ferguson," "Late Night with Conan O'Brien," "Extra" (NBC), PBS, Showtime, HBO and Lifetime television. As an independent artist. she has released seven albums and recorded with Grammy Award winning producers Rick Chertoff (Cyndi Lauper, Joan Osborne, Sophie B. Hawkins) and Jim Scott (Wilco, Tedeschi Trucks, Citizen Cope). She has also recorded with legendary producer Don Dixon (REM, Smithereens, Marti Jones) and Dan Wise (Scissor Sisters, The Secret Machines). Gerson has opened for Dave Matthews Band, Darius Rucker, Jason Mraz, Jennifer Nettles, the Indigo Girls, Alison Krauss and many more. She has played The Newport Folk Festival, New Orleans Jazz and Heritage Festival, High Sierra Music Festival, ARTSCAPE, CMJ, SXSW and toured extensively in Europe performing in Italy, Sweden, Switzerland, Germany, Israel, Luxembourg, Brazil, and Singapore. Gerson was polled as the #2 top female vocalist in Italy's largest circulating music magazine, Buscadero.
One of the most critically acclaimed independent artists, Gerson has been called "an underground songwriting master," (The San Francisco Chronicle). She has taught singing and songwriting as a visiting artist and Forbes College Fellow at Princeton University. A prominent voice and songwriting coach, Gerson is also the creator of the SingingbeltTM, the first device made to train singers in diaphragmatic breath control. 
A Magna Cum Laude graduate of Princeton University, Gerson attended the LaGuardia High School of Performing Arts (Drama) in NYC, and the British American Drama Academy in Oxford. Although, primarily a vocalist and songwriter, she has an extensive background in theater, and began her acting career at age seven at Lincoln Center as a member of The First All Childrens' Theater. She has appeared in several commercials, independent films, plays and musicals, and sung on many jingles. 
Ruth Gerson's most recent album "Deceived," produced by Grammy Award winning producer Rick Chertoff (Cyndi Lauper, Joan Osborne, Sophie B. Hawkins) and William Wittman was hailed "A Triumph!" by Greil Marcus. Ann Powers (NPR) called Deceived a POWERFUL, BEAUTIFUL record that plumbs the depths of love and violence and Paul Freeman of the Palo Alto Daily News regards it, as "one of the most unique and compelling cover albums you'll ever hear." Her latest original release, "This Can't Be My Life," garnered praise from The San Francisco Chronicle, as well as the San Jose Mercury News which described the album as "a rock-pop masterpiece," and Highwire Daze said "if you mix the powerful bite of 'You Oughta Know' by Alanis Morissette with the longing wisdom of Joni Mitchell's 'Blue,' you're only just beginning to understand the dark artistry of 'This Can't Be My Life.'"
Gerson currently lives in Los Gatos, CA with her husband and three daughters. Emma Gerson (19) and Hazel Gerson (16), are also singer/songwriters. Together, they sometimes perform as the Gerson Family Band. Ruth primarily teaches voice and songwriting lessons and classes from her studio and also loves to produce tracks for her daughters and students.
http://www.RuthGerson.com
Ruth Gerson Live on Craig Ferguson
TINA ABBASZADEH, Music Photographer, Promoter, Interviewer, Emcee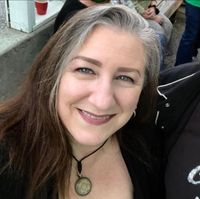 Living in the San Francisco Bay Area, Tina feels very fortunate to have access to an abundance of live music and musicians. In 2011, her passion for live music was reignited as she enthusiastically began using her amateur photography & videography skills to document performances at local venues around the Bay Area. Soon after, at the request of some local musicians, she began to combine those skills, along with her natural eye for graphic arts to create promotional material for gig posters, CD jacket designs, video promos and digital art for single releases and Grammy consideration promos for artists such as 11 time Grammy winner Tony Lindsay, John Lee Hooker Jr., and Blues great Chris Cain. 
Since then, her photographs have been used in national and international music publications, and she has the honor of being a photographer for Tower of Power. 
She has expanded her involvement with the local music scene to include interviews of local & international musicians and emcee appearances.
Tina is passionate about creating awareness and promoting the local music scene via social media with her personal pages as well as her "Tina Time LIVE" livestream promos, and in 2015 she created the Facebook page "FIND MY GEAR CALIFORNIA" (1400+ members) to provide a centralized place for musicians to post about lost or stolen musical gear. Many of her photos are featured on her "Photo by Tina Abbaszadeh" FB page and earlier this year during the pandemic she collaborated with a friend on "TNT Collaborations" to jumpstart the opportunities for LIVE music gigs in outdoor settings while venues slowly reopened. She is also an admin on the social media pages for several touring musicians, band pages and local venues.
Tina created the promo poster for the 2020 Fundraiser for the West Coast Songwriters Association and was asked to be the emcee for the live streamed event.
Tina stays open to ways of using her varied skills to expand her reach within (and for) the San Francisco Bay Area music scene and beyond.
Young Adult Songwriters Program (YASP)
Singer/Songwriter/Producer/Songwriting Coach Rachel Efron
Rachel Efron writes edgy but deeply felt piano driven alt-pop, nuanced by a forever love for improvised jazz and impressionistic classical music. Her songs call to mind her longtime influences The Beatles, Elton John, and Tom Waits, as well as fresh dialogues with such artists as Ben Folds and Feist. But always there is an undercurrent of the jazz and classical sensibilities that are her artistic roots… the melodic gestures of Grieg and Chopin, and the chord extensions of Bill Evans and Brad Mehldau.   
She has recorded four full-length albums and one EP, worked with the best musicians in the Bay Area and New England, played some of the country's premier listening rooms such as Freight and Salvage (Berkeley), Yoshi's (Oakland), The Independent (San Francisco), Club Passim (Cambridge), The Living Room (NYC), and Tin Angel (Philidelphia), and had the honor of opening for such acts as Sara Bareilles, Vienna Teng, Jill Sobule, and Spencer Day. SF Chronicle described her music, "Balancing fragility and strength, introspection and unblinking observation, Oakland singer, songwriter, and pianist Rachel Efron sets her lambent, poetically charged lyrics to soft, caressing melodies." The San Jose Mercury News wrote of her newest album, "Efron's technique, like always, is top notch as she marries piano pop and jazz styles on a record that is a times easy like Sunday morning, and at other times strikingly emotional and raw."
Rachel is also a sought after music producer and songwriting coach, having helped numerous singer/songwriters develop and record their original songs.
https://www.rachelefron.com
Instagram: rachel.mara.efron
Chloe Cullen, Youth Ambassador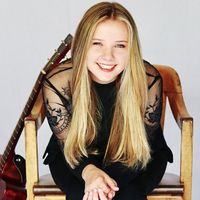 18 year old indie folk singer-songwriter based 

in Sonoma

 County. She recently self released an EP and won the KZST 100.1 Sonoma County "Stars of Tomorrow" 2020 Talent Competition. 

She's studied songwriting at NYU, UCLA, Berklee College of Music and is currently a Regent Scholar at UC Berkeley. 

She founded a summer music program for Boys & Girls Clubs in Sonoma and Napa Counties and also founded "The Girl Effect," a yearly scholarship foundation, with 

Community First Credit Union, for high school girl entrepreneurs (l

aunching Nov. 2020). Performance highlights inclu

de: Carnegie Hall, The London Olympics, Westminster Hall, SF 49ers halftime show, Napa Valley Opera House, Thomas Keller's 3 Michelin Star restaurant The French Laundry, Yoshi's San Francisco, Freight & Salvage Berkeley. 

Music website 
http://chloecullenmusic.com
  Spotify link 
https://open.spotify.com/album/2IjN5Eidq37gtje302rQnO
Tony Lindsay - Grammy Winner/Singer/Frontman for Santana


Tony Lindsay has 11 Grammy's on his mantle after spending 20 years as Santana's front man. Tony has recorded with many major artists such as Narada Michael Walden, Tevin Campbell, The O'Jays, Al Jarreau, Curtis Mayfield, Smash Mouth, The Whispers, Shanice Wilson, Steve Winwood, Johnny Gil, Teddy Pendergrass, Aretha Franklin and Lou Rawls.  Tony's distinctive voice has blessed him with various musical projects including a duet with the grand songstress Patti Austin on her album, In and Out of Love.
 
Megan Slankard - Singer/Songwriter/Producer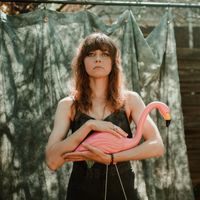 San Francisco INDIE-ROCKER nerd Megan Slankard independently sold over 40,000 copies of 5 self-released albums and is currently planning to release a new double-EP in 2022. Megan packed 2018 and 2019 with 11 months of touring, including a 50-show Guitar Center tour with BOSE Pro, and a cross-country tour with Toad the Wet Sprocket. She is a 2-time finalist in the 2020 International Songwriting Competition, and was a finalist in the 2020 Unsigned Only Music Competition (AAA Category) for a punk song she wrote, produced, and recorded in her kitchen. (Sorry neighbors.)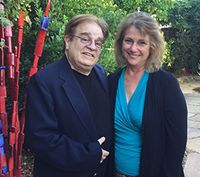 Three-times nominated for the prime time Emmys, Grammy Award-winning songwriters Michael and Patty have built their career writing children's music. They have had three TV theme songs, four Disney theme park parades, and a national advertising campaign for the Disney Channel. Additionally, they are the main songwriters, producers, arrangers and music supervisors for  Pajanimals: Good Night, Pajanimals!,  Michael continues to be very active in theatre having  recently been commissioned by the Kennedy Center to write the music for Mo Willems, Knuffle Bunny: A Cautionary Tale  Michael and Patty are the co-founders of West Coast Songwriters.
Steve Seskin, Singer-Songwriter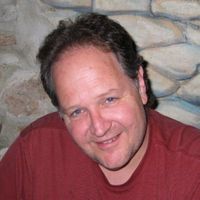 Steve is a successful songwriter who has written seven number one songs, including Grammy-nominated Grown Men Don't Cry, recorded by Tim McGraw, and  winner    of NSAI  Song of the Year and Music Row Magazine Song of the Year in 1999 as recorded by Mark Wills.  His  other #1 hits are and  , both recorded by  Neal McCoy and John Michael Montgomery and If You've Got Love (Remastered Version) both recorded by John  Michael Montgomery, and Daddy's Money recorded by Ricochet.
Christine Vitale, Songwriter/Publicity/Promotion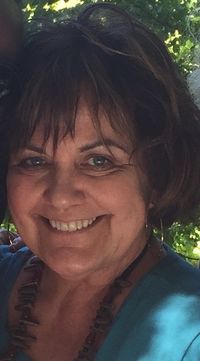 Blues and soul Music Specialty
Christine Vitale's long and varied musical career began in 1969 as a piano player for an all-girl band,
playing Blues, Soul and Rock & Roll. By the time Christine put the performing part of her career to rest, she had become experienced in booking, publicity, management, radio promotion, publicity, and tour management. DIY is nothing new.
In the early 90s Christine observed there were a great number of talented musicians and bands who had gone to the trouble and expense of recording their music, but had no idea what to do next. Unfortunately unless you were signed to a label you were pretty much invisible to media. Christine saw a need and filled it. In 1992 she created Christine Vitale Publicity, providing domestic
and international publicity and radio promotion for independent blues and soul artists. She was the first woman in the U.S. to provide this type of service for independent artists. Today Christine prefers to focus on one artist at a time, so she can be involved in the creative process from concept to promotion. She is currently managing, publicizing, promoting, and songwriting for and with The Anthony Paule Soul Orchestra featuring Terrie Odabi. Recently, The Anthony Paule Soul Orchestra was nominated for five Blues Music Awards. Christine is a member of: The Blues Foundation, The Blues Task Force for The Grammys, and is a voting member of The Recording Academy, and West Coast Songwriters.
Shiloh Hobel, Artist, Songwriter, Industry Pro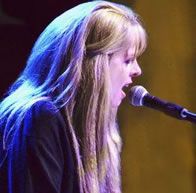 Shiloh Hobel is a Bay Area native, music industry professional, recording / live performance vocalist, musician and composer as well as an industry award recipient. She has lent her voice on numerous background vocal recordings of various artists including: Aretha Franklin, Whitney Houston, Howard Hewett, Puff Johnson and Ted Nugent to name a few.Shiloh's early exposure to music by her musical family, and deep connection, inspired her to pursue a career in both the artistic and business management sides of the industry. She has also generously dedicated her passions to supporting arts and education.
For over 2 decades, Shiloh has earned a reputation as a respected music industry studio and production management professional and singer. She is a recipient of dozens of gold and multi-platinum awards for her work with Bay Area three-time Grammy award winning record producer / musician Narada Michael Walden and the world-class Record Plant Studios.
Shiloh takes great pride in serving music, audio, visual, entertainment, and educational communities in elected leadership and mentoring roles. She finds it is extremely important and fulfilling to help contribute to the growth of our creative communities through education, inspiration, creativity, and self-expression.
She currently manages STUDIO D in Sausalito, CA.
Bruce W. Davis, Bruce Davis Consulting

Davis has been a professional lyricist, award-winning songwriter and performer for over 20 years.  His  songs have been published by 20th Century Fox/Fanfare Music, included in film and television  soundtracks, as well as in commercials and public service announcements. 

 
Bruce Labadie, Labadie Productions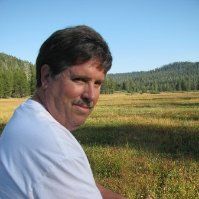 Former Program Director of Mountain Winery and Villa Montalvo Performing Arts, Founder/Producer of San Jose Jazz Festival Bruce Labadie has over 30 years of experience in Performing Arts Management and festival production. He directed all programs at the Mountain Winery in Saratoga for 18 years, was performing arts director at Montalvo for 12 years, has been director of many festivals in San Jose, including Brew Ha Ha, the San Jose America Festival and has been a founder and the Festival   Director of the Comcast San Jose Jazz Festival since 1980.



Mike Pinder, Founding Member of The Moody Blues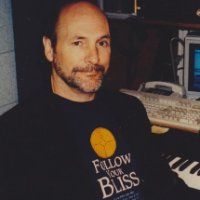 Known as Mellotron Man Mike Pinder was one of the founding members of The Moody Blues in early  1960's. The band had many hits including Go Now, Nights in White Satin, and Tuesday Afternoon, to  name only a few. Mike is well known for his ground breaking use of the Mellotron in rock music. Mike  introduced the Mellotron to The Beatles. As a Singer Songwriter Mike wrote many of the Moody Blues  songs and won The Ivor Novello Award for Social Content for his song A Simple Game

Merl Saunders Jr., Former Executive Director of NARAS, SF Chapter

The namesake of legendary keyboardist Merl Saunders, Merl Jr. grew up at the heart of the vital Bay Area  music scene with other well known "music families" like the Grateful Dead and Creedence  Clearwater Revival. With the assistance of local musicians, Merl Jr. founded Music In Schools Today,  which teaches and encourages at-risk youth to explore music as an outlet, utilizing the Bay Area's talent  pool as instructors.


 
Janis Stevenson, Foothill College Music Professor
By the age of 10, Janis was playing Boogie Woogie on the ukulele for Duke Kahanamoku in Waikiki, and  singing Duke Ellington's Mood Indigo. She was inspired to play the guitar after hearing Bola Sete in  Monterey, and later studied guitar privately with the great Rey de la Torre. She received her  Bachelor's degree in music at San Jose State University, while studying classical guitar with Fred Thrane.  Janis is one of the founding members of West Coast Songwriters and has sat on the board since 1980.

Narada Michael Walden - Producer/Songwriter/Artist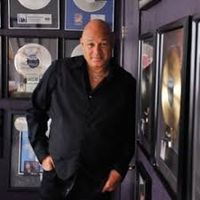 Yet, as impressive a production and songwriting resume as Narada Michael Walden has  assembled over the past thirty years and counting, he has earned equal acclaim as a recording  and performing artist in his own right. Beginning with his stint as part of the  pioneering  Mahavishnu Orchestra in the early Seventies, through eleven acclaimed solo  albums and  numerous appearances at the top of the Pop and R and B charts. There is a  powerful spiritual  component at the heart of everything this richly gifted artist undertakes.  Walden has served as  Music Director for the Rain Forest Concert at Carnegie Hall, the high  profile conversancy  benefit spearheaded by Sting and Trudie Styler. Walden's prodigious energies have consistently kept him on the cutting edge of today's, and tomorrow's, music.  Narada Michael Walden is not only one of the most sought-after talents of our era: he is also one of the most admired, emulated and authentic. You can hear it in his music.

Mira Veda - Lipstick & Politics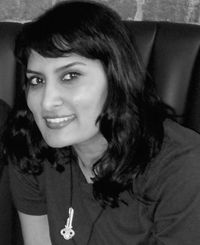 Mira Veda, Editor-In-Chief/Founder of Lipstick & Politics (L&P), entrepreneur, blogger and recording artist has dedicated herself to increasing the visibility of women through content and community.  Through Lipstick&Politics Mira frequently hosts dinners and Salons with the ambition of narrowing the gap between reader and content.  She is former Head of Communications at Connected Patents; a company focused on strategic IP development. She holds a B.A. Honors in Philosophy, B.A Honors in Mass Communications from York University. As an Artist/Songwriter, Mira has been on the  board of the Recording Academy (The Grammys) and co-chair of the membership committee. She is currently a voting member for The Grammys. She has also served on the on board of West Coast Songwriters. Mira is passionate about Fashion, TED, Music, Handbags, Shoes, Art, Media and has a deep respect for anyone who can use a semi-colon properly. @miraveda