Founded in 1979, WCS has grown into one of the most active music associations in the USA, offering more than 20 events per month. Whether your goal is personal expression or to make a living in the music industry, knowing how to write, or recognize a well crafted song is key to your success. 
At WCS, members establish important relationships, both professionally and personally, that enhance and accelerate their development. Music ceases to be a solitary pursuit and becomes a shared endeavor through the focus, feedback, collaboration, contacts/networking and support that WCS provides. 
MISSION STATEMENT: 
To Foster Creativity, Build Community and Provide Opportunity for Music 
Career Development through Education and Connection.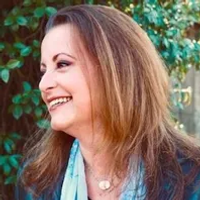 Poppy Peach-Nichols
Executive Director
Poppy Nichols, Executive Director of West Coast Songwriters, handles the day to day workings of the organization.  She took the helm of WCS directly before the pandemic, immediately having to pivot the organization's events into an Online format.  These events include our annual Music Conference and our normally live monthly events.  She has done this with great success.  Her ability to find and motivate a supportive volunteer team to handle the different aspects needed are a great credit to her.
Many of you had the opportunity to get to know Poppy, as the energetic and dedicated volunteer for WCS over many years. Most notably, Poppy and her wonderful family managed all of the catering and food service for WCS Annual conferences and managing the WCS Davis Chapter.  Poppy's gifts as a natural leader and roll up your sleeves contributor; her ability to drive a complex arts-related project from idea to NYC production; her respect and concern for songwriters and artists as a community; and her demonstrated ability to get things done have been impossible to overlook. They are the core elements of Poppy's DNA and the right personality to head up WCS.
As an independent Project Manager for two musicals, "Zuccotti Park" and "Rumpelstiltskin the Game of the Name" Poppy has both demonstrated and advanced her strong entrepreneurial and leadership skills bringing two very different musicals to life in multiple major markets during the past several years. She thrives in an environment that lends itself to collaboration, creating new ideas and fostering a strong sense of community.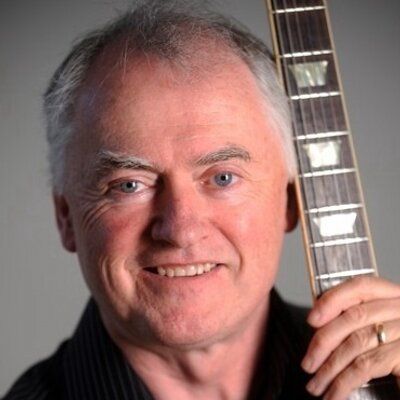 Ian Crombie
Executive Director Emeritus
Ian Crombie, Executive Director Emeritus had been an integral part of the growth of West Coast Songwriters (WCS)  since 1988.  With his leadership WCS grew to one of the most active songwriter associations in the United States with over fifteen events per month up and down the West Coast.  In 2008 Music Connection Magazine named Crombie as one of the Top 50 Innovators, iconoclasts, Groundbreakers and Guiding Lights of the Year.

Ian built a strong community of musicians, songwriters, producers and song pluggers who continued to work together in an informal, creative and unique style which includes song competitions, workshops, seminars and the yearly highlight, WCS's "Up Close and Personal" Annual Music Conference. 

Crombie served a number of years on the Board of the Recording Academy and was part of the Grammy Education Committee.  He taught songwriting from elementary to college level, helping students to collect their ideas and turn them into meaningful songs. 

Ian is also an accomplished songwriter.  He made his first record in 1967, in Birmingham England (when 4 track machines were king).  He toured the UK with various bands and performed in the San Francisco Bay Area with his band Nudge Club before taking on the position at West Coast Songwriters.  His songs have been placed in TV and Film, including songs on ITV in England, Touched by an Angel, Promised Land, Interface, General Hospital, Powder Park, Access Hollywood and Another World. In addition, Ian produced and licensed music for the Oscar winning film As Good As it Gets. He produced a number of acts including D'Viniti, an Oakland based rap group and artists and songs for the Kids Rock record.  As a songwriter he cowrote a dozen songs with Irish Artist, Nicole Maguire with one song, "Hummingbird" being included on Nicole's "Wishing Well" record.
Ian retired as Executive Director in January of 2020 taking the title of Executive Directive Emeritus.
Bruce Ede
President
Bruce Ede is a singer-songwriter whose songs have been featured in Film and TV. He has also released two CDs of original material in the past few years.  Bruce's "real job" has been in another aspect of the entertainment industry: ticket sales.  He has worked for various venues and agencies since the late 70's including BASS Tickets, Concord Pavilion, Grateful Dead Ticket Sales, Another Planet and has been the Box Office Manager of the  Cow Palace since 1987.  Bruce has been a member of West Coast Songwriters for decades and served on the Board of Directors since 2006, most recently as it's Treasurer.  He has also been on the Board of the Bay Area Professional Ticketing Association for many years.
Larry Batiste
Producer, Vocalist, Publisher and Arranger
Larry Batiste is a producer, vocalist, songwriter, publisher, instrumentalist, and arranger. He is co-owner of Pure Delite Music and has written and published over 250 songs for artists such as Al Jarreau, Patti Austin, Michael Bolton, Whitney Houston, and the Spinners. He has contributed to soundtracks such as The Hunchback of Notre Dame, Stuart Little, and Snow Dogs for Disney. His television show credits include Jag, Nash Bridges, Passions, and All My Children. Larry is also a former Chapter President, Trustee and current governor of the San Francisco Chapter of The Recording Academy, producers of the Grammy Awards. Larry is also on the MRI faculty roster. Larry serves as Musical Director, Grammy Pre-Telecast at the Recording Academy (Grammy Awards)
Jodell Seagrave
Secretary
Jodell Seagrave is President/COO and a co-founder of Rocket21, a youth social media company that facilitates connections and interaction between kids and professionals who do the things kids dream of doing.  The company's first social network offerings are now in public beta.  At Rocket21, Seagrave oversees the company's early-stage operations and is focused on the development of strategic alliances and corporate partnerships, and equity investment in the platform.
Prior to forming Rocket21, Seagrave served as Managing Director of the Charles and Helen Schwab Foundation, leading the creation, marketing, and distribution of education-oriented consumer brands for kids, parents, and teachers.  Under Seagrave's direction, Schwab Learning garnered scores of national and international digital media and consumer marketing awards, while reorienting ways in which teachers, parents, and students view and address differences in how kids learn.
Earlier, as COO for Communities.com, Seagrave managed the enterprise release of the company's pioneering virtual worlds software and established key development and distribution agreements with entertainment and media partners.  In 1990, Seagrave co-founded  KidStar Interactive, developing private equity and venture investments, strategic partnerships, and corporate sponsorship for one of the country's first convergent media platforms for kids.
Seagrave began her career in broadcast advertising and media, representing the nation's most prominent radio broadcast companies, and spent over a decade in broadcast management, working with leading record labels, advertising agencies and sponsors.
Seagrave has been a frequent speaker at national and international youth media and marketing conferences, and serves as an advisor to several early stage education ventures and foundations.  Seagrave is a graduate of the University of Illinois and attended the MBA program at DePaul University, Chicago.
D'MAR
Musician, Producer, Songwriter, Educator and Entertainer
Derrick "D'MAR" Martin is standing between two worlds where the gap grows by the day and D'MAR is the epicenter. He is simply a force of nature. D'MAR is a musician, producer, songwriter, singer, educator, entertainer and motivational speaker. He has been traveling the world for over 25 years, 17 of which where spent as the lead drummer for the legendary Little Richard. D'MAR has also worked with a number of other artists such as: Dorothy Moore, Bobby Rush, Vastie Jackson, Ali Woodson formerly of The Temptations, Big Jack Johnson, Billy Preston, Roy Gaines, Mitch Woods, Mark Hummel, Jackie Payne, Kid Andersen, Syl Johnson, Bob Margolin, Carla Thomas, Wendy Moten and Tutu Jones just to name a few.
From the moment he beat on his mother's couch at the age of five, D'MAR has done what he loves to do: perform and play drums. It was natural for him to be a first chair percussionist in the All City Band and section leader before he was an upper class-man in high school. After cutting his musical teeth on the Chittlin' Circuit, he decided to fulfill a childhood dream of playing drums for a living. As it would happen, D'MAR had an opportunity to audition for the great Rock & Roll Icon, Little Richard in which he got the drummer spot in the band!
While honing his craft under the tutelage of Little Richard, D'MAR began to develop his business acumen and learned to identify business opportunities, which led him to open several businesses. D'MAR has traveled globally, entertained among the hottest stars, and served as co-owner of Airtight Productions for over twenty years. He is currently a member of the award winning band, Rick Estrin & The Nightcats and continues to release his own solo records. Despite his full schedule and full life, D'MAR makes time gives back to his community through volunteering with youth arts programs. He has also created music education program called Drums & More, which he performs for schools throughout the world. D'MAR is currently a member of the prestigious arts organization, Young Audiences of Northern California, based in San Francisco, CA.
Drums & More is a clinic and lecture series of a unique caliber. Whereas some people speak from either an educational or a practical perspective, D'MAR's program offers the best of both worlds. Drums & More is an informative and energetic program that is covers the history of the drum set and helps inspire students to embrace arts & education.
D'MAR is continuing to grow and refine his craft. As he does so, he is always finding ways to share his lessons whether it is from the stage, in the studio or in the classroom.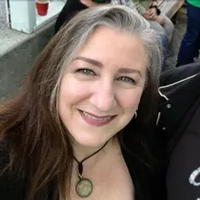 Tina Abbaszadeh
Music Photographer, Promoter, Interviewer, Emcee
Living in the San Francisco Bay Area, Tina feels very fortunate to have access to an abundance of live music and musicians. In 2011, her passion for live music was reignited as she enthusiastically began using her amateur photography & videography skills to document performances at local venues around the Bay Area. Soon after, at the request of some local musicians, she began to combine those skills, along with her natural eye for graphic arts to create promotional material for gig posters, CD jacket designs, video promos and digital art for single releases and Grammy consideration promos for artists such as 11 time Grammy winner Tony Lindsay, John Lee Hooker Jr., and Blues great Chris Cain. 
Since then, her photographs have been used in national and international music publications, and she has the honor of being a photographer for Tower of Power. 
She has expanded her involvement with the local music scene to include interviews of local & international musicians and emcee appearances.
Tina is passionate about creating awareness and promoting the local music scene via social media with her personal pages as well as her "Tina Time LIVE" livestream promos, and in 2015 she created the Facebook page "FIND MY GEAR CALIFORNIA" (1400+ members) to provide a centralized place for musicians to post about lost or stolen musical gear. Many of her photos are featured on her "Photo by Tina Abbaszadeh" FB page and earlier this year during the pandemic she collaborated with a friend on "TNT Collaborations" to jumpstart the opportunities for LIVE music gigs in outdoor settings while venues slowly reopened. She is also an admin on the social media pages for several touring musicians, band pages and local venues.
Tina created the promo poster for the 2020 Fundraiser for the West Coast Songwriters Association and was asked to be the emcee for the live streamed event.
Tina stays open to ways of using her varied skills to expand her reach within (and for) the San Francisco Bay Area music scene and beyond.