WCS Member Kevin Beadles has two co-writes on Sinclair's new "Montage" EP.  The release is being sponsored by FreeMarketMusic so you can download a free copy today.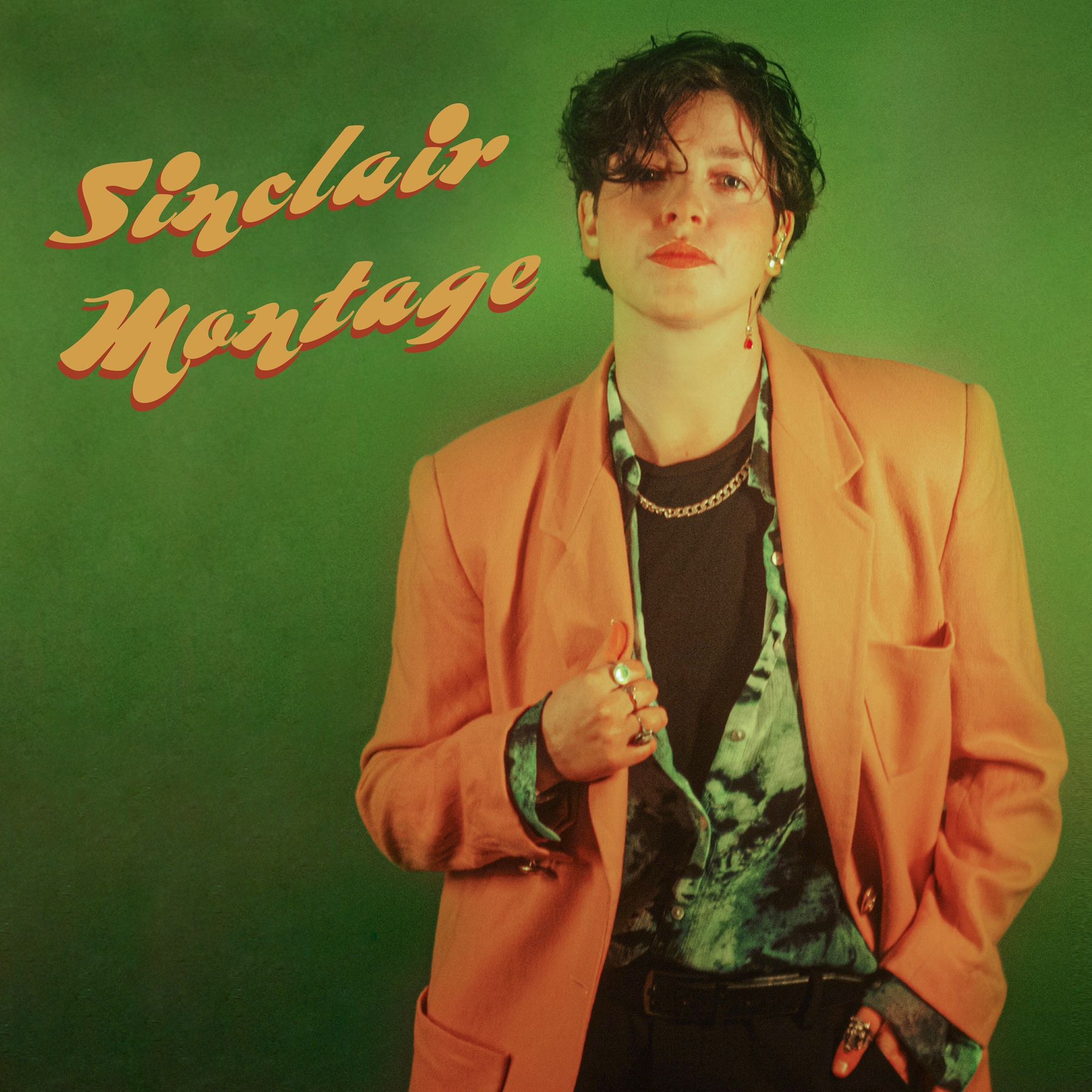 Sinclair went from being a child prodigy on classical guitar to touring as the opening act for acclaimed artists like Kacey Musgraves (6x Grammy winner) and Daughtry (American Idol, 4x Grammy nominations).  Her debut EP featured the track, "This Too Shall Pass," which has been streamed 12 millions times on Spotify.
Kevin met Sinclair when she performed at a house concert with Steve Seskin, her co-writer on "This Too Shall Pass".  Thanks to Steve's recommendation, Sinclair produced Kevin's song "This Might Get Loud", which won the Grand Prize in both the Great American Song Contest and West Coast Songwriters International Song Contest.  And that began a relationship that led to "Won't Be Alone" and "Damned If I Know" being featured on Sinclair's new EP.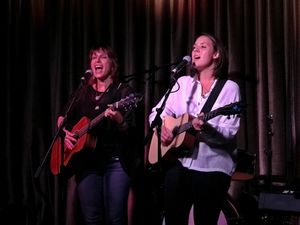 Congratulations to 2018 WCS International Grand Prize Winners, The Transatlantic Duo 7th & Hope (Patricia Bahia and Betty Lawrence) for their recent successes! Since winning the International Songwriting Contest in 2018 for their song, "Great Day To Be Alive," they have won a Positive Music Award, a Peace Song Award, and have had their songs featured on Netflix, The Hallmark Channel, and MTV. Their most recent song placement is What You Waiting For? (co-written with prior WCS winners Cameron Stymeist and Nitanee Paris) in the Hallmark movie "Matching Hearts," now playing on the Hallmark Movie Channel.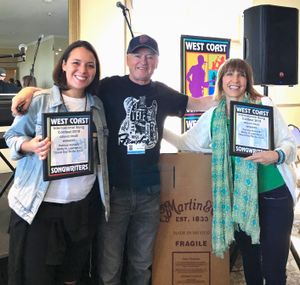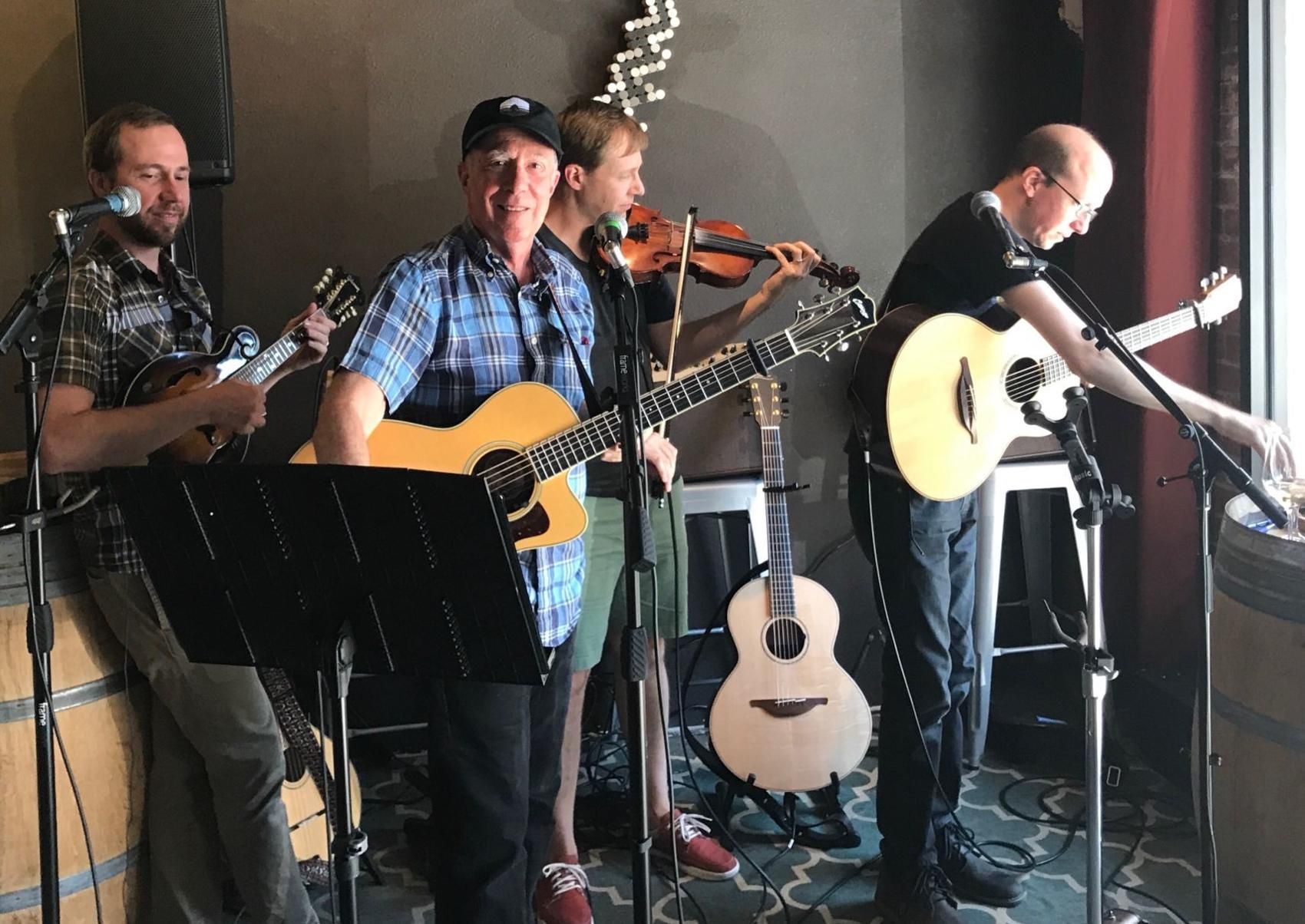 Emerging Artist Spotlight: Terry Family Band writes music for Napa
Music is a powerful art form that has a special way of bringing people together. For local artists like Jim Terry, that starts with his family but extends beyond that, to all of the Napa Valley.
The Terry Family Band, a folk trio based in Napa, is composed of Jim Terry and his sons, Graham and Clark. What sets them apart from most other bands is that they perform music about Napa for Napans.
"The first time we played publicly was at the West Coast Songwriters Competition (held at Capp Heritage in downtown Napa) in April of last year," Jim Terry said. "Our positive reception combined with my rather prolific songwriting and urging from the judges encouraged us to keep going… I am very grateful to the local chapter of West Coast Songwriters for their support."
A landmark development happened in Jim Terry's songwriting after the wildfires burned across the valley last October. He wrote a song called "Fire in the Wind." "People have been very receptive to songs about Napa — life in Napa and the difficult things that happen to us in our community," Terry said.
Other songs of Terry's that reflect the Napa community include "No Bad Days Cafe," inspired by Kelley Novak's beloved local restaurant of the same name; "The Deli Man Died" about the late deli manager Charles Hoffman at Browns Valley Market; and "The Pathway Home," an emotional ballad about the shootings at the Veterans Home in Yountville last March, a tribute to Christine Loeber, Dr. Jennifer Golick, and Dr. Jennifer Gonzales who lost their lives that day.
Terry draws musical inspiration from his personal life as well. The final track on the band's demo CD, titled "River City," is a reflection of his childhood growing up in a non-musical family.
"My childhood was like being in River City without a Music Man," he joked. "But my father gave me a ukulele when I was 4 and I would play Burl Ives songs on it. I played it all through high school without telling a soul because I didn't want to be identified with Tiny Tim. I could play all the Beatles and Rolling Stones songs on the ukulele. As soon as I went to college at Berkeley, I bought a guitar and went from there."
Terry says he tried as an adult to pass on his musical passion to his children. "We played music a lot as a family, and music became that river that runs through our family." He added with a smile, "Now my grandchildren are just starting to comprehend all the music we're making and wondering what their grandpa and uncles are doing."
On a somber note, Terry adds, "My wife, Debbie Zeller Terry, passed away five years ago from ALS. I like to think that most of the music I write is her voice coming through me… I'm always looking for ways to reflect experiences of happiness as well as heartbreak in the community, and to benefit the community in the future through the music we are producing."
Although the Terry Family Band has been playing shows together for only a little over a year, they have already garnered a strong local following. Previous performances at Capp Heritage and Prime Cellars have had audience members spilling out into the street because the venues were filled.
Bob Gligorea of Napa saw the Terry Family Band live for the first time at Prime Cellars during the Napa Live Downtown Crawl on July 8.
"They were the first band I saw that day, and usually when I see a band I think 'Don't quit your day job,' but when I saw them I thought that this totally could be their day job," Gligorea said. "Every band I saw after that I just thought, 'They're not as good as the Terry Family Band.' I was so impressed with them, especially with the fact that they only play their original music. I thought they were just outstanding."
The Terry Family Band will play at 429 Franklin St. during Napa PorchFest on Sunday, July 29, from 1:15 to 2:15 p.m. and Napa Live on Aug. 12. To learn more about the Terry Family Band, visit terryfamilyband.com.
Koryn and Kevin O'Connell "I'll be there for You" becomes the title song for Three Days in August (August 31, 2016)
Congrats to Lodi, CA - WCS Members Koryn and Kevin O'Connell for the placement of the song "I'll be there for you" as the opening title song in the newly released film "Three Days in August".
Koryn flew to Montreal Wed Night to see the film and screen credits. Her new publishing company, Korynndarellas Music Machine was also listed.  "Three Days in August" Film Supervisor, Marcus Barone, will be attending the WCS 36th Annual Music Conference in search of new talent. Don't miss out.

David Luning "Whiskey Bottle" airs on TV Series Grimm  April 22, 2016
The song is "Whiskey Bottle," a fan favorite at local concerts and club dates, written and performed by David Luning of Forestville, who won national attention a little over years ago, when "American Idol" televised his audition and interview. He said at the time he just wanted exposure and didn't expect to win, but he was happy to make the top 100.
"Whiskey Bottle," a country blues lament laced with wry humor, recounts a series of unlucky romances, leaving the bottle the best prospect for companionship.

Jen Adan: penned #1 hit "She Wouldn't Be Gone"
"She Wouldn't Be Gone", Number One song on the Hot Country Songs chart for February 2009, was written by local West Coast Songwriter Jennifer Adan. The song, performed by Blake Shelton and recorded on his latest album Startin' Fires has earned Adan her first #1 party at the end of February in Nashville.
Allmusic critic Steve Leggett, states "[It's] a brilliant portrayal of a man who finally finds his passion and love for a woman when it's way too late and she's already gone, and the chorus swells to passionate, almost white-knuckle perfection. It's a great song and Shelton gives it everything."
West Coast Songwriter, Executive Director Ian Crombie was thrilled to hear the news, "We at WCS are so happy for her. She really has worked hard to develop her songwriting craft by attending as many WCS events. It's a tribute to her tenacity."
Overall, Shelton has charted fourteen singles on the country charts, including five Number One hits. Shelton will be performing "She Wouldn't be Gone" at the Oracle Arena on March 21st, 2009.