YOUNG SONGWRITERS NEWS
Happy Summer from the WCS Young Songwriters! 
A few exciting announcements! 
FIRST! 
WE'RE BEING FEATURED ON KALX!! 
SATURDAY, July 16th, KALX is dedicating a WHOLE HOUR to WCS Young Songwriters! 
This is a "live show," meaning that our songwriters have performed their original songs ESPECIALLY FOR this radio show. They are often stripped down, acoustic versions of songs you can find produced elsewhere. 
Featuring!! Tala Newell, Ryann Barnes, Arden Alexa, Claire Harmsen, Norzin Chomphel, and Shreya Dhulipala.  
Showtime is 9-10pm and KALX is available at 90.7FM around the Bay and http://KALX.Berkeley.edu around the world.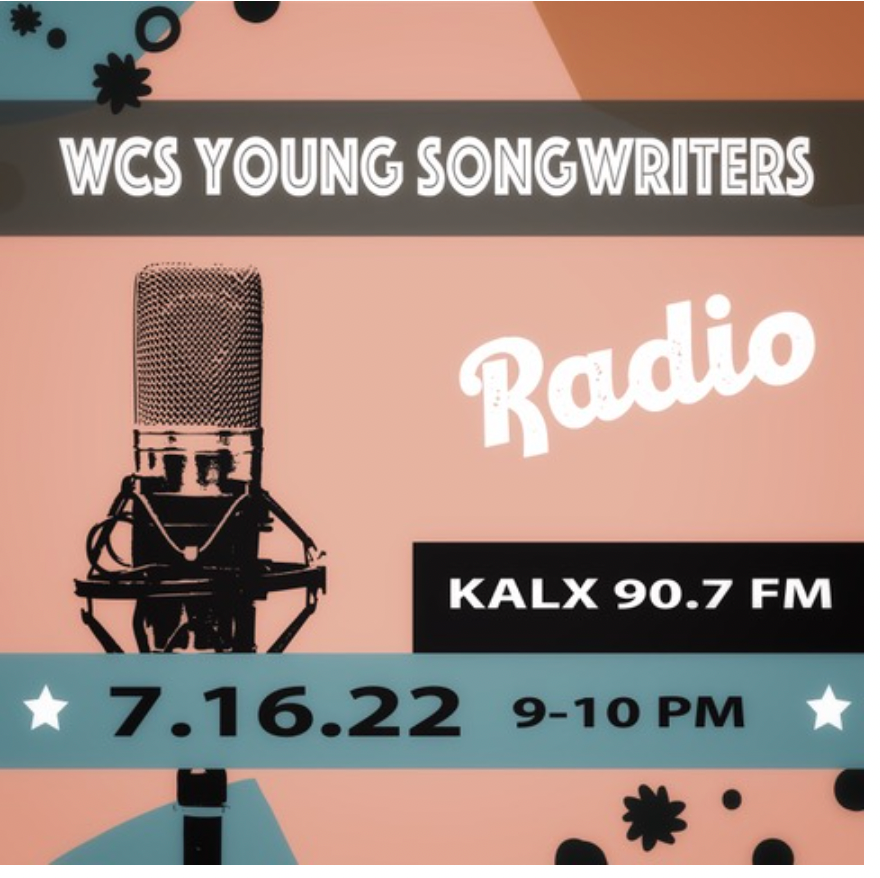 SECOND!
WCS Young Songwriters now has OUR OWN Instagram account. Please follow us at wcs_youngsongwriters for updates on our programs, info about exciting opportunities, and, most importantly, news about YOUR MUSIC! To that end, whenever you post something fabulous related to your music, please tag us and we will happily consider it for sharing!
THIRD!
We just finished up the first ever round of the Mentorship Program. Both mentors and mentees reported great experiences. Mentors described the satisfaction of helping mentees eager to learn. Mentees described progress with booking & promotion, self expression, and drum programming.